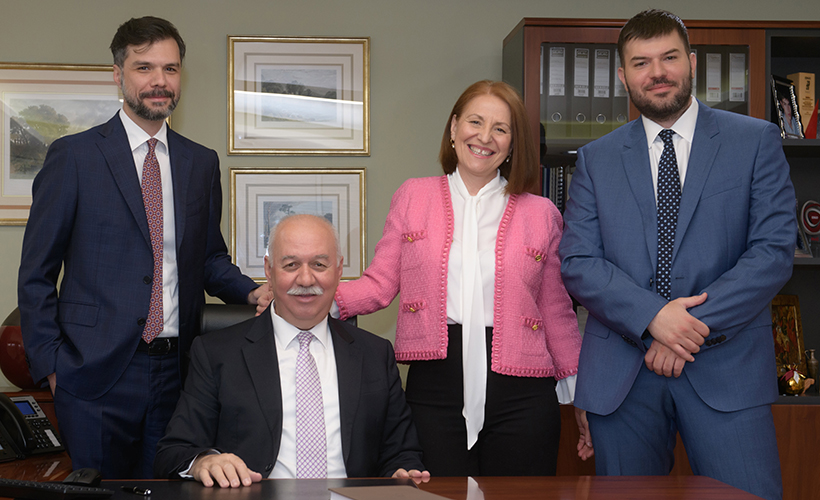 You met us in 1978. You trust us until today.
We have expanded our facilities to better serve you. We have created new infrastructures to optimally cover your insurance needs. We have kept our seriousness and consistency intact.
Always glad to be of service
The career of the founders of Sofos Insurance Agency S.A. Christos Sofos and Despina Mavroidi-Sofou, begins in 1978, when they worked as employees in insurance companies. Gradually, they built their personal portfolio, investing in their experience and training. Expanding their knowledge, in 1985 they founded their own insurance agency in the form of a sole proprietorship. In 1997, they converted the sole proprietorship into a Ltd, under the name "ASFALIES SOFOU LTD." and then, in the autumn of 2006, they establish the Societe Anonyme insurance agency, under the name "SOFOS INSURANCE AGENCY SA" as a continuation of LTD. Today, Sofos Insurance Agency, strengthened with the professional expertise and innovation brought by the family's sons, George and Thrasyvoulos Sofos, combined with the knowledge and experience of its founders, holds a position among the largest insurance agencies nationwide.
Sofos Insurance Agency is one of the largest insurance intermediary service companies and operates nationwide covering the insurance needs of over 150.000 individuals and businesses. It has a well-organized sales network throughout the Greek territory, consisting of more than 600 specialized insurance intermediaries, who have trusted the company for many years and share the vision of its founders.
The structure of the organization has been designed with the aim of quality and efficient service to partners and customers, with a special emphasis on innovation and the efficient use of technology. Located in the Zografou vicinity of Athens, the company headquarters occupies an area of 500 sq.m. SOFOS Insurance Agency also has a decentralized corporate presence operating 4 Regional Offices, 4 Branches and 5 Sales offices in eleven cities throughout Greece.
The long-term experience of the company's executives and staff, both in general and life insurance, as well as the high level of customer service, makes Sofos Insurance Agency to stand with glare in the insurance market. The responsible attitude and consistency that distinguishes its founders for more than 40 years has established the company in the Greek insurance industry, thus ensuring its further course. The values ​​of the company are governed by elements of a family business but always with a view to a high level of organizational structure and fast service. The footsteps of the founders are followed by their two sons who keep the moral values ​​intact and breathe new life into the company with their presence.
"Sofos Insurance Agency" strategically selects its partnerships with insurance undertakings, constantly studying the needs of the market. Our customers and partners gain most benefit from our experience of more than 44 years in the insurance market as well as from the services received due to productive volumes placed in partner insurance undertakings.